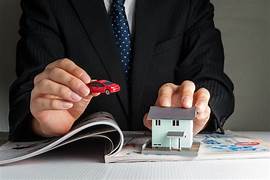 A Comprehensive Guide to the VA Funding Fee
Veterans and service members who wish to obtain a home loan through the Department of Veterans Affairs (VA) are often met with the VA funding fee, an essential part of the VA loan process. However, for many, this fee can feel like an unexpected financial hurdle on the path to homeownership. Let's take a deeper look at what this fee entails, why it exists, and who is exempt from paying it.
What is the VA Funding Fee?
The VA funding fee is a one-time charge that most VA loan borrowers need to pay. Its primary purpose is to lower the loan's cost for U.S. taxpayers by offsetting the government's expense of offering the benefit of a VA loan. Essentially, this fee is a percentage of the loan amount, and the rate can vary based on several factors including the nature of the borrower's service, the type of loan, and whether it's the borrower's first time using the VA loan benefit.
Why is the VA Funding Fee Important?
The VA loan program is incredibly valuable for eligible borrowers because it offers competitive interest rates, doesn't require a down payment, and doesn't require private mortgage insurance (PMI). However, the cost of maintaining such a program is high. The VA funding fee helps to cover these costs and ensure the sustainability of the VA loan program for future generations of military members.
How is the VA Funding Fee Calculated?
The funding fee is a percentage of the total loan amount, and it ranges from about 1.4% to 3.6%. This percentage is determined by several factors:
Type of Service: Veterans of active-duty military service typically have lower fees than those who served in the Reserves or National Guard.
Down Payment: Borrowers who make a down payment, especially one of 5% or more, usually pay a lower fee.
Type of Loan: The fee for first-time use of a VA loan for a home purchase tends to be lower than for subsequent uses, or for other loan types like Interest Rate Reduction Refinance Loans (IRRRLs) or VA Cash-Out Refinance Loans.
First-time or Subsequent Use: The fee is typically higher for subsequent use of the VA loan benefit compared to first-time use.
It's essential to use a VA loan calculator or consult with a loan officer to understand precisely what your VA funding fee will be.
Who is Exempt from the VA Funding Fee?
There are exceptions to this fee. The following people are exempt from paying the VA funding fee:
Veterans receiving VA compensation for a service-connected disability.
Veterans who would be entitled to receive compensation for a service-connected disability if they were not receiving retirement or active-duty pay.
Surviving spouses of veterans who died in service or from a service-connected disability.
Veterans who are eligible for a VA loan based on receipt of the Purple Heart.
How to Pay the VA Funding Fee?
The VA funding fee can be paid in several ways. Borrowers can opt to roll the fee into their overall loan amount, or they can choose to pay it upfront at closing. Keep in mind that if you choose to roll the fee into your loan, you'll also be paying interest on it.
Final Thoughts
Understanding the VA funding fee is crucial for veterans and service members considering a VA loan. Despite this additional cost, VA loans often remain a cost-effective choice due to their competitive interest rates and absence of PMI. With a clear understanding of how this fee works, you can better plan your home purchasing journey and ensure that your dream of homeownership becomes a reality.
An essential- guide to understanding all of your cost with the VA loan process.
Lender Statistics – VA Home Loans
Celester Thomas
Company Blog – Soldier to Soldier Hawaii Realty
Soldier to Soldier