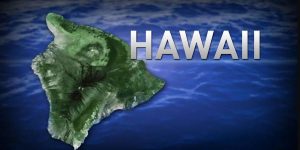 Top 10 Tourist Attractions in Oahu: A Hawaiian Paradise Awaits
Oahu, known as "The Gathering Place," is the third-largest of the Hawaiian Islands. Home to the bustling city of Honolulu, the world-renowned Waikiki Beach, and the historic Pearl Harbor, Oahu effortlessly combines cosmopolitan luxury and breathtaking natural beauty, attracting tourists worldwide. Below are the top 10 tourist attractions that this vibrant island has to offer.
Waikiki Beach: No trip to Oahu would be complete without a visit to Waikiki Beach, one of the most famous beaches in the world. With its gentle surf, it's a perfect spot for beginners to try their hand at surfing. After catching some waves, take a leisurely stroll along the bustling Kalakaua Avenue, lined with luxury hotels, shops, and restaurants.
Pearl Harbor National Memorial: This site pays tribute to those who lost their lives during the Pearl Harbor attack in 1941. Visitors can tour the USS Arizona Memorial, USS Bowfin Submarine Museum, and the Pearl Harbor Aviation Museum. It's a solemn and important piece of World War II history.
Diamond Head State Monument: If you're up for a challenge, the hike up to Diamond Head Crater promises panoramic views of Waikiki and Honolulu. The trail is steep and strenuous but well worth it for the vistas at the top.
Hanauma Bay Nature Preserve: This marine embayment formed within a volcanic cone offers some of the island's best snorkeling. With hundreds of species of tropical fish and occasional sea turtle sightings, it's a haven for marine life lovers.
Polynesian Cultural Center: Located in Laie, this cultural center offers a deep dive into Pacific Islander culture. The center showcases the traditions, history, and hospitality of various Polynesian cultures through immersive exhibits and performances.
North Shore: Famous for its incredible surf, the North Shore of Oahu is a must-visit, particularly in the winter months when the waves reach their peak. Besides the legendary surf spots like Waimea Bay and Banzai Pipeline, it's also home to charming towns like Haleiwa.
Iolani Palace: The only royal palace in the United States, Iolani Palace tells the story of Hawaii's royal past. The opulent interior, coupled with its historical significance, makes it a must-visit.
Byodo-In Temple: This replica of a 900-year-old Buddhist temple in Kyoto, Japan, is nestled at the foot of the Ko'olau Mountains. It's a peaceful retreat where visitors can ring the sacred bell for happiness and longevity.
Kualoa Ranch: A paradise for outdoor enthusiasts, Kualoa Ranch offers ATV tours, horseback riding, and boat tours. As a bonus, this is where scenes from Jurassic Park and other famous movies were filmed.
Bishop Museum: This museum is a treasure trove of artifacts and exhibits on Hawaiian culture and history. The planetarium is another highlight, offering insight into Polynesian celestial navigation.
Whether you're a history enthusiast, an adventurer, or a beach lover, Oahu has something to offer everyone. These top 10 attractions provide a diverse and rich experience that captures the essence of this Hawaiian island. Enjoy your exploration of Oahu's culture, history, and extraordinary natural beauty
Celester Thomas